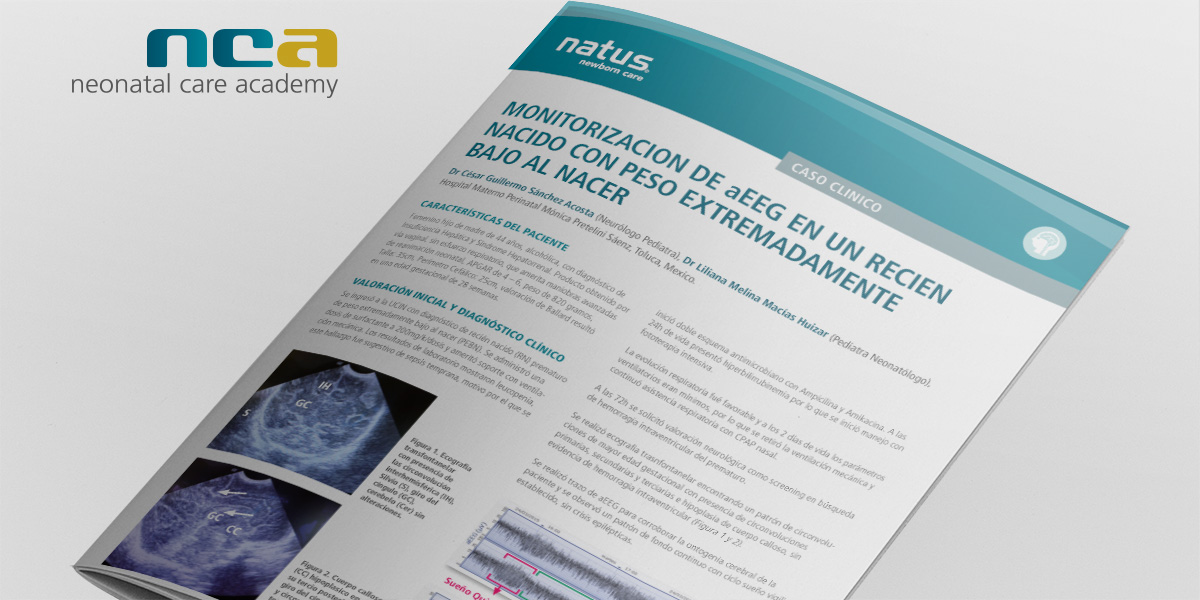 Femenino hijo de madre de 44 años, alcohólica, con diagnóstico de Insuficiencia Hepática y Síndrome Hepatorrenal. Producto obtenido por vía vaginal, sin esfuerzo respiratorio, que amerita maniobras avanzadas de reanimación neonatal, APGAR de 4 – 6, peso de 820 gramos, Talla: 35cm, Perímetro Cefálico: 25cm, valoración de Ballard resultó en una edad gestacional de 28 semanas.
Please download following .PDF to view the full clinical case study.
Dr César Guillermo Sánchez Acosta (Neurólogo Pediatra), Dr Liliana Melina Macías Huizar (Pediatra Neonatólogo), Hospital Materno Perinatal Mónica Pretelini Sáenz, Toluca, Mexico.
File
021440A_aEEG Monitoring Low Birth Weight Case Study_ES A4_lo-res.pdf