Speaker|
Teresa Boone, RN Director – Global Education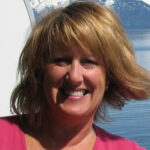 Date |
Tuesday, September 22, 2016
Time|
11:00 am New York (EST)
4:00 pm London (BST)
Expected Duration |
1 hour
Format |
Online eSeminar
CE Contact Hours |
1.0
Tuition |
FREE

BASICS OF AMPLITUDE INTEGRATED EEG (aEEG)
aEEG has become a standard bedside tool in many hospitals for monitoring the brains of infants with HIE undergoing therapeutic hypothermia and many other neurologic conditions, especially where seizures are suspected.
Successful trace interpretation is crucial to aEEG success. Similar to an EKG monitor that displays the electrical contractility of the heart, aEEG produces traces mapping the electrical impulses of the brain. Interpretation is based on specific pattern criteria including the upper/lower margins, presence or absence of sleep wake cycles, and presence or absence of seizure activity.
Upon completion of this program, the nurse will be able to:
Describe components in transitioning raw EEG into aEEG
Describe the aEEG trace nomenclature and qualifications for both term and premature babies
Assess aEEG trace patterns and apply trace nomenclature/qualifications to define aEEG background patterns
Assess aEEG trace patterns and apply trace qualifications for areas of suspicion/suspected seizures
Utilize the raw EEG to validate the aEEG trace
Describe how artifact and/or impedance may impact trace purity
Share this e-Seminar with your colleges & friends.
Provider, Natus Medical Incorporated,
approved by the California Board of Registered Nursing
Provider # CEP 16614
for 1.0 Contact Hours