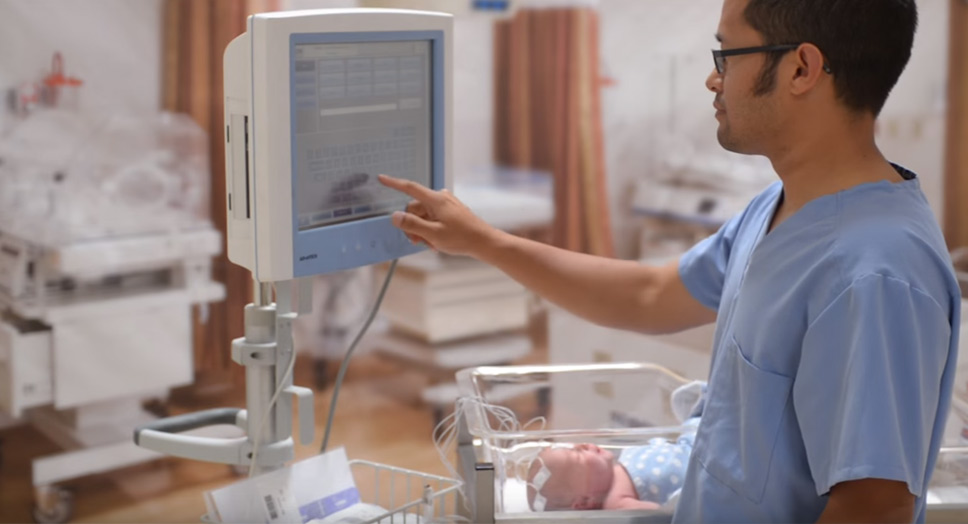 Instructors
OBM - Electrode Preperation and Application
OBM – Electrode Preperation and Application
Best Practices for Olympic Brainz Monitor Electrode Preperation and Application
Course language: English
Instructor:
Judy Moore | Director of Medical Education and Training / NATUS
aEEG has become a standard bedside tool in many hospitals for monitoring the brains of infants with HIE undergoing therapeutic hypothermia and many other neurologic conditions, especially where seizures are suspected.
Correct Preparation and application of electrodes is the key to gaining a successful aEEG recording in the NICU. Electrodes can be applied by any bedside caregiver trained in this technique.
At the end of the presentation, the clinician will be able to:

• Describe different options for electrodes for aEEG monitoring in the NICU
• Demonstrate Hydrogel electrode positioning, preparation and application
• Demonstrate Low Impedance Needle electrode positioning, preparation and application
• Describe connecting electrodes to the Data Acquisition Box (DAB) and starting a recording
• Basic Troubleshooting with electrodes during aEEG Monitoring.
Course Reviews
5 stars

0

4 stars

0

3 stars

0

2 stars

0

1 stars

0
No Reviews found for this course.