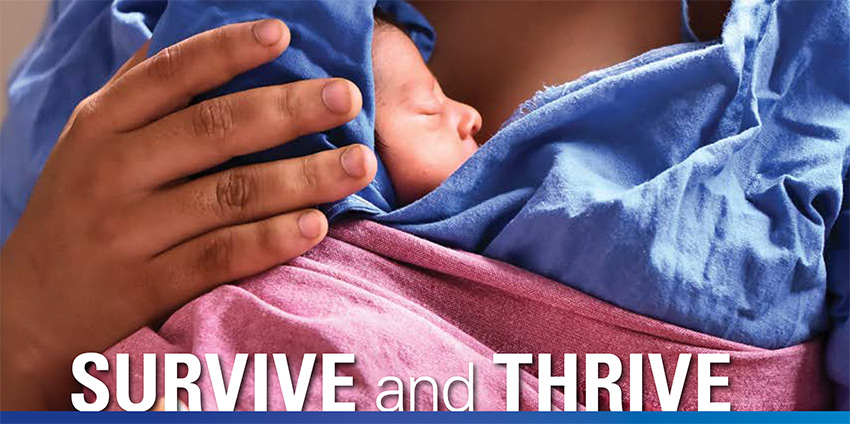 The report, Survive and Thrive: Transforming care for every small and sick newborn, finds that among the newborn babies most at risk of death and disability are those with complications from prematurity, brain injury during childbirth, severe bacterial infection or jaundice, and those with congenital conditions. Additionally, the financial and psychological toll on their families can have detrimental effects on their cognitive, linguistic and emotional development.
According to the report, the world will not achieve the global target to achieve health for all unless it transforms care for every newborn. Without rapid progress, some countries will not meet this target for another 11 decades.
To save newborns, the report recommends:
Providing round-the-clock inpatient care for newborns seven days a week.
Training nurses to provide hands-on care working in partnership with families.
Harnessing the power of parents and families by teaching them how to become expert caregivers and care for their babies, which can reduce stress, help babies gain weight and allow their brains to develop properly.
Providing good quality of care should be a part of country policies, and a lifelong investment for those who are born small or sick.
Counting and tracking every small and sick newborn allows managers to monitor progress and improve results.
Allocating the necessary resources, as an additional investment of US$0.20 cents per person can save 2 of every 3 newborns in low- and middle-incomecountries by 2030.
For more details, please read the full report at:
https://www.unicef.org/every-child-alive/Survive-and-Thrive_KEY_FINDINGS_FINAL.pdf