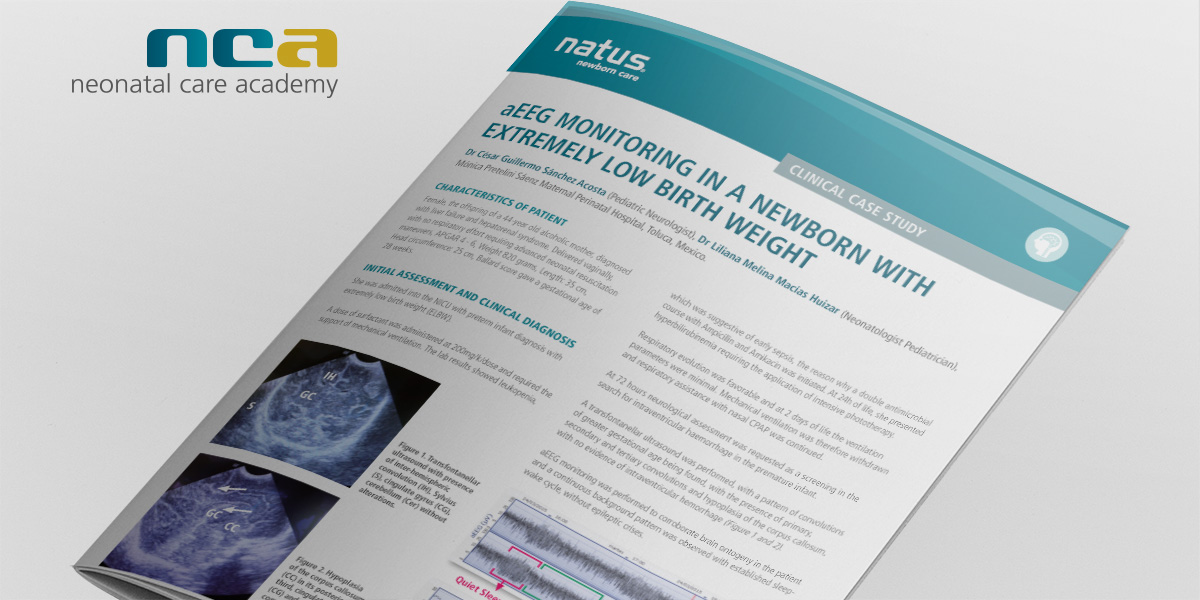 Female, the offspring of a 44-year old alcoholic mother, diagnosed with liver failure and hepatorenal syndrome. Delivered vaginally, with no respiratory effort requiring advanced neonatal resuscitation maneuvers, APGAR 4 - 6, Weight 820 grams, Length: 35 cm,
Head circumference: 25 cm, Ballard score gave a gestational age of 28 weeks.
Please download following .PDF to view the full clinical case study.
Dr César Guillermo Sánchez Acosta (Pediatric Neurologist), Dr Liliana Melina Macías Huizar (Neonatologist Pediatrician),
Mónica Pretelini Sáenz Maternal Perinatal Hospital, Toluca, Mexico.
File
021439A_aEEG Monitoring Low Birth Weight Case Study_EN US_lo-res.pdf