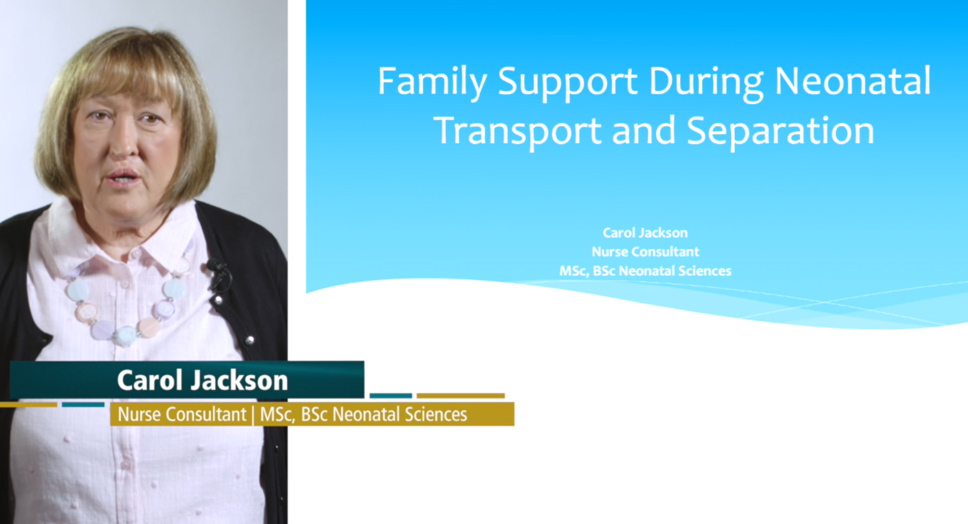 Instructors
Family Support during Neonatal Transport and separation
Family Support during Neonatal Transport and separation
Course Language: English
Family Support during Neonatal Transport and separation
Instructor: Carol Jackson | Nurse Consultant | MSc, BSc Neonatal Sciences
Course Objectives:
Neonatal Transportation, or movement of babies from one NICU to another, is a common occurrence due to the need to transfer babies for Highly Specialised care, Bed space availability or Transfer them geographically to be closer to home. Neonatal Transport requires specific skills, not least of which is the support of families who may be separated from their infants because of this transport process.
After completion of this course, the participants will be able to:
Describe the reasons for Neonatal Transfer.
Understand the psychological, practical, and social impact of separation and neonatal transfer on the parents and family unit.
Describe supportive strategies to reduce the effects of parental and family separation.
Discuss the responsibilities of the referring and receiving hospital and transport team in providing family centred care and support for the family.
Course Reviews
5 stars

7

4 stars

0

3 stars

1

2 stars

0

1 stars

0